Wood Fire Pizza Oven Kits
Wood Fire Pizza Oven Kits are now available from Masonry and Slate. The kits include everything you need to build the oven from the hot surface up, including the rendered finish.
Our Pizza Oven Kit includes:
28 arch bricks X 400mm
12 arch bricks X 200mm
2 chimney hole arch bricks X 400mm
10 floor blocks–450 X 300 X 50mm
1 cut floor block –450 X 300 X 50mm taper cut
1 X 25kg drum Rylbond pre-mixed mortar
2 X back wall blocks
3 X front wall blocks
1 timber support cradle kit with screws
4 cradle packers
1 chimney tube
1 piece chicken wire to shape dome
Kaowool insulation fibre
2mm notched trowel
2 X 20kg GP Cement
6 X 30kg bags 10mm drainage gravel
3 X 30kg bags medium bedding sand
1 X 1kg bag of colour oxide
1 X door
1 X safety mask
1 X safety glasses
1 X "Hot Surfaces" sign
1 X "MSDS Information Pack" for Rylbond Mortar, Kaowool and General Purpose Cement
What you need to supply:
The base for the oven to sit on (we can provide you with some suggestions)
eg: a base of a minimum size 1200 x 1500 mm with a 100 mm concrete slab. You can make the base larger to allow for preparation and serving areas on either side of the oven. The kit itself weighs approximately 1.6 tonne. The internal dimensions of the oven are Width 670 mm, Length 1020 mm, Height 340 mm. The door opening is approximately 400 mm.
Cement mixer or a wheel barrow
Shovels
Bucket
Rubber mallet
Screwdrivers
Drill and 5mm drill bit
Newspaper
Wooden stirrer for Rylbond
Protective gloves
Sponge
Chimney stop or cover (this will help control the temperature of the over)
CLEARANCE!
Pizza oven kit
was 1,695 now $1,450
Its the last one left so be quick!
---
---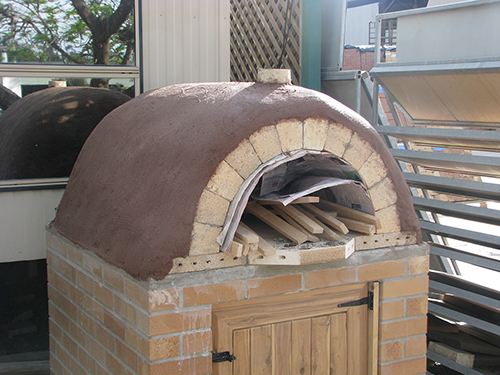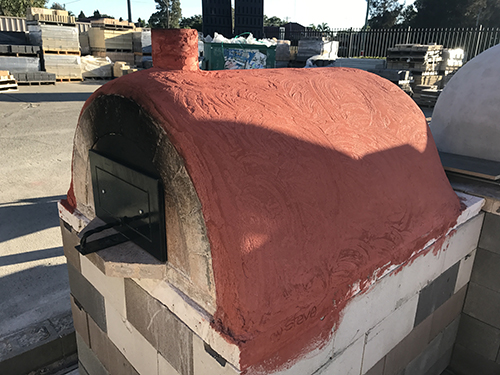 ---
Too Lazy to build your pizza oven?
We also have custom built Pizza Ovens available.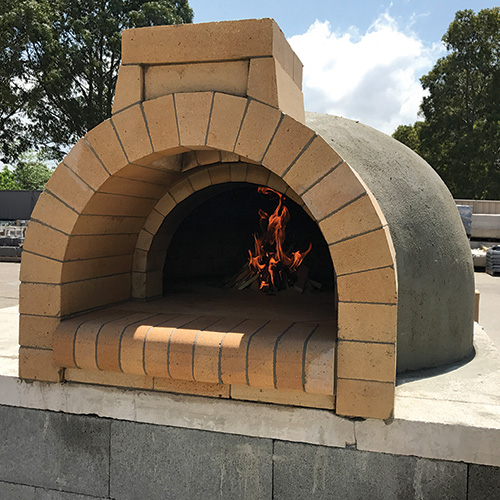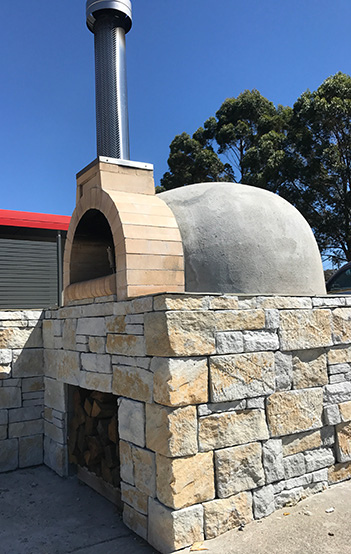 Contact us on (02) 9679 9680 for more information.