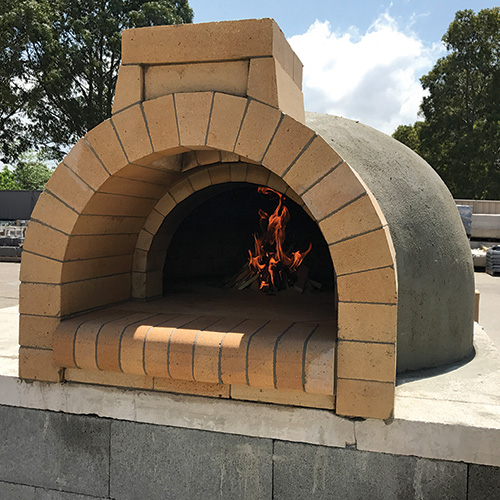 Pizza Ovens
Do you do much backyard entertaining? Have you considered installing your own backyard or even office pizza oven?
These wood-fired ovens are quite popular these days as they become focal point once installed!

Due to popular demand, we now supply outdoor pizza ovens! They ARE a terrific addition to your backyard. Imagine eating your own home made, wood fired pizza from your own wood fired oven .... YUM!

We have both DIY and Custom made options available for you to choose from.

For those of you that would like to DIY ... we have a wonderful, all Australian made pizza oven kit available.
The Kit supplies everything you need to make a successful pizza oven. Want to know what's in the kit? Click here for the list of materials supplied with your DIY Pizza Oven KIT

All you have to do is get a base ready. Generally these are made of masonry blocks or bricks with a concrete slab on top.

If you think DIY is just too hard ... never fear!
I know there are some of us out there who would just like to get one built for us!
Have we got the solution for you! We also have a custom pizza oven option for you to choose from. Click here for details.